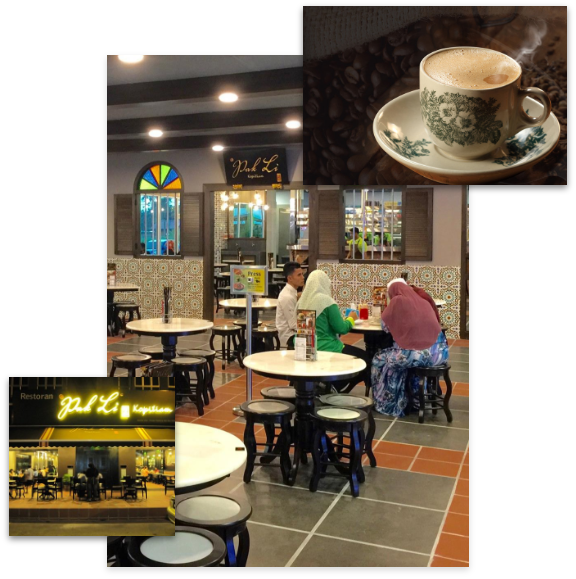 Our Story
Our Restaurant History
Our roots go back more than 30 years, beginning with our food service in Klang, our signature dishes became very popular among our customers. And with their encouragement and feedback, we ventured into the restaurant business, opening our first Pak Li Kopitiam at Bukit Tinggi, Klang in 2007.
The idea for Pak Li Kopitiam was planted when many of our friends and customers commented that it was difficult to find kopitiam that served good local food at a reasonable price in a clean environment. And we agreed. There are many new-style kopitiam opening but many of them didn't really feel or taste authentic enough.
From this feedback, we developed our concept with missions that evolved around the creation of a clean, hygienic and cosy place with a muhibbah ambience where people of all races can get together to savour food created from our rich, traditional recipes.
Vision
To become the kopitiam of choice for all people to gather and savour great Malaysian food and beverages
Mission
Provide delicious meals that are valued for money.
Maintain high food safety and hygiene standards.
Provide services that are always good.